Our friends of Chacal Parrilla,  called us to help them with the content development for their social networks for  the World Cup Event .
 We really want to make animations but But unfortunately , The client did not have the budget, So we thought to some illustrations to post in their channels. 
Early concepts and style exploration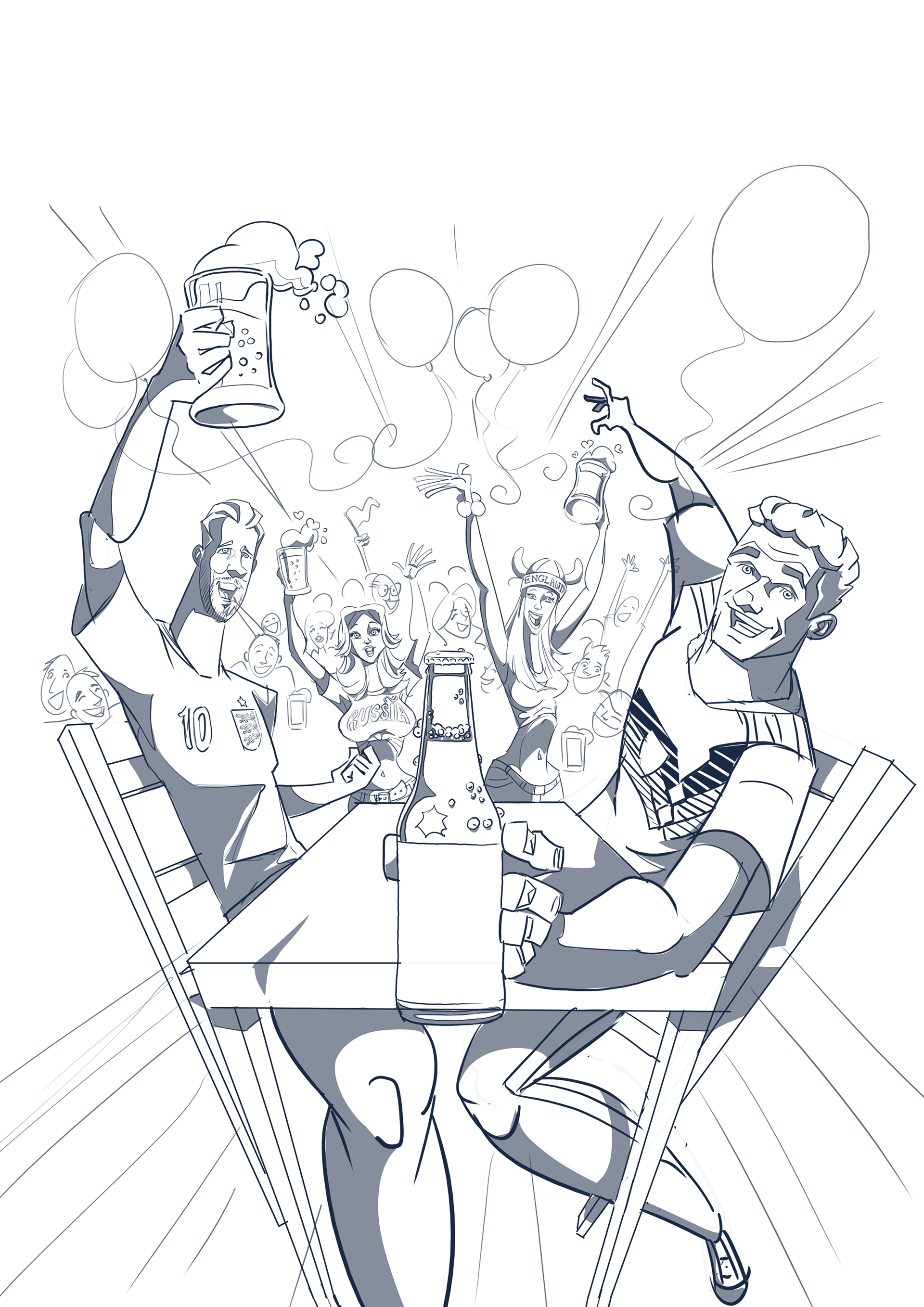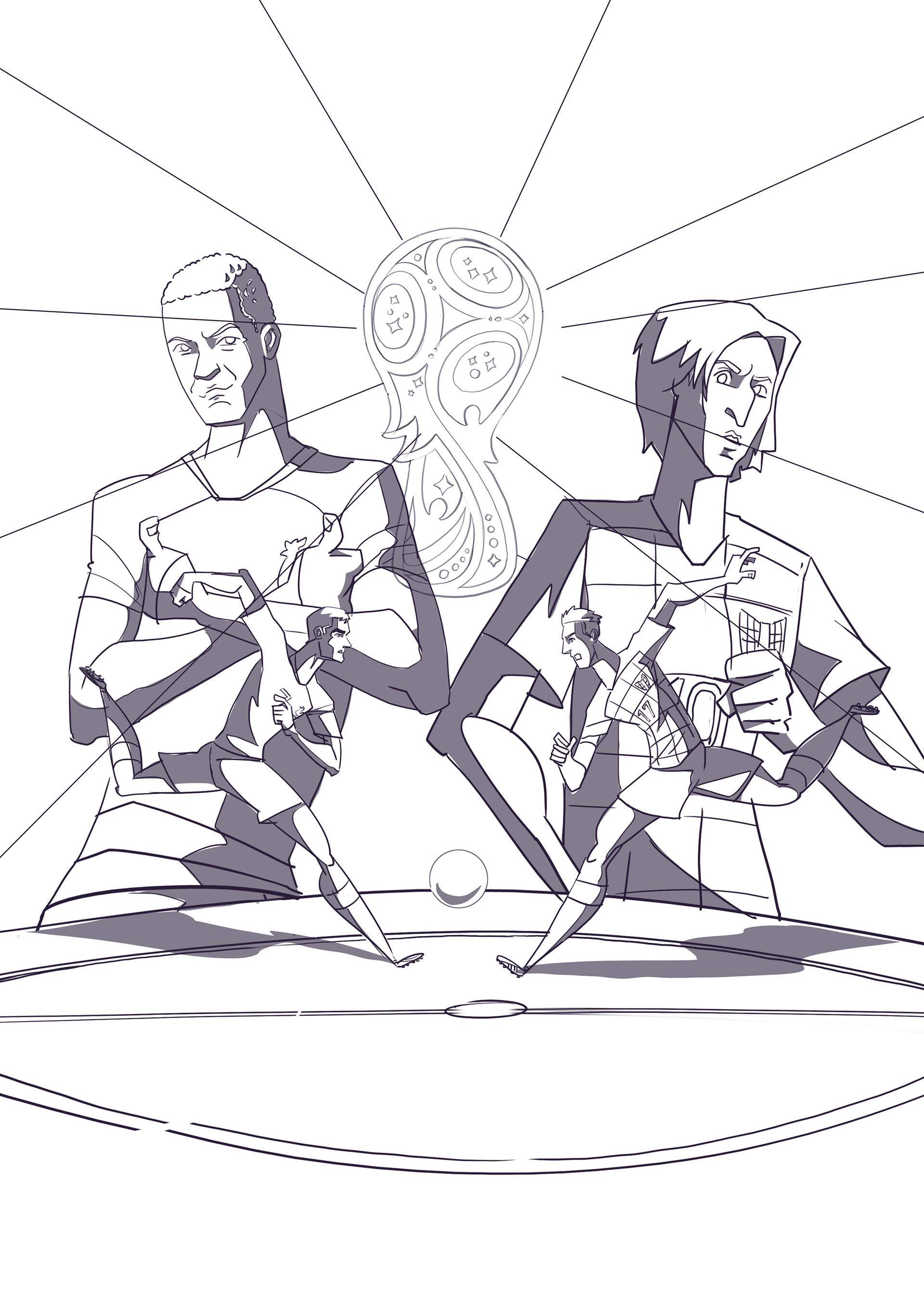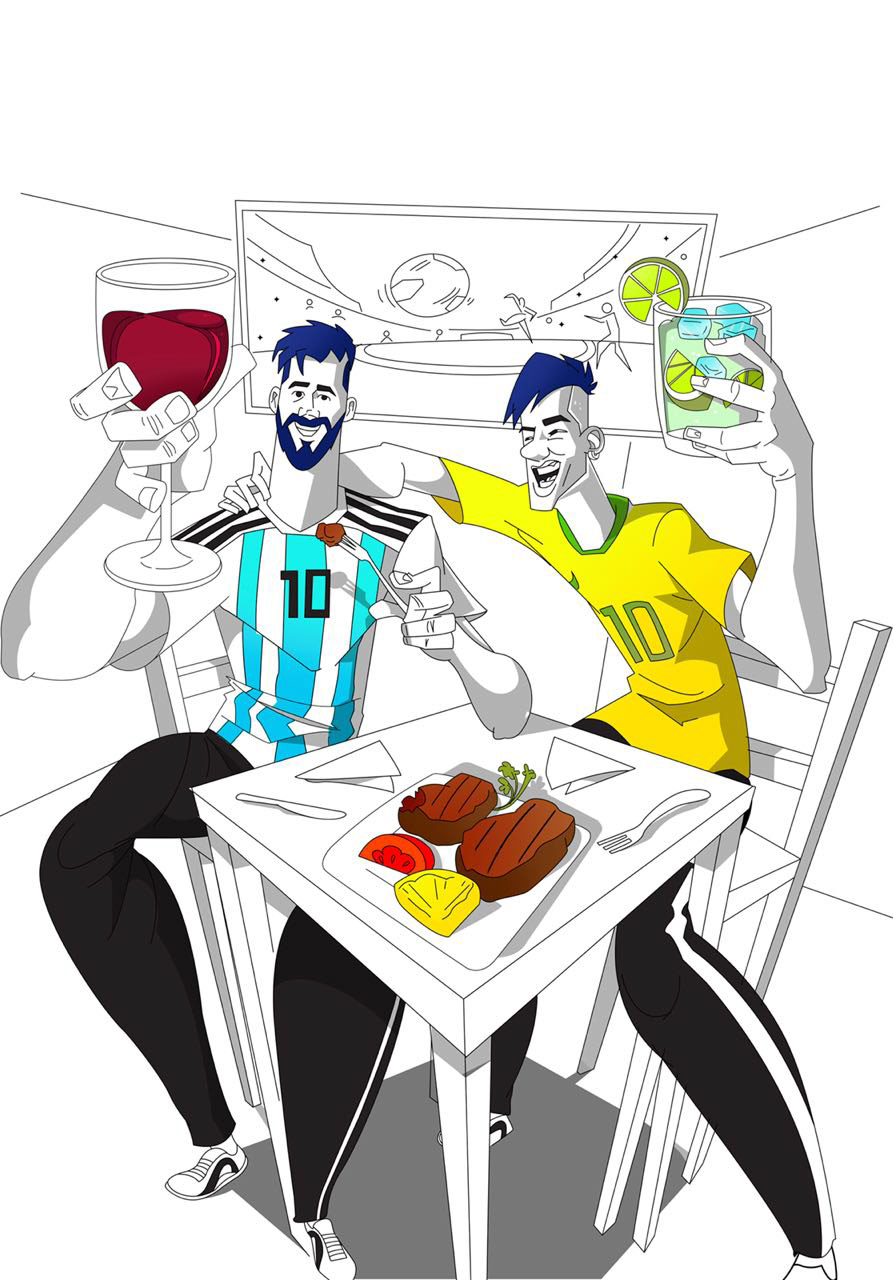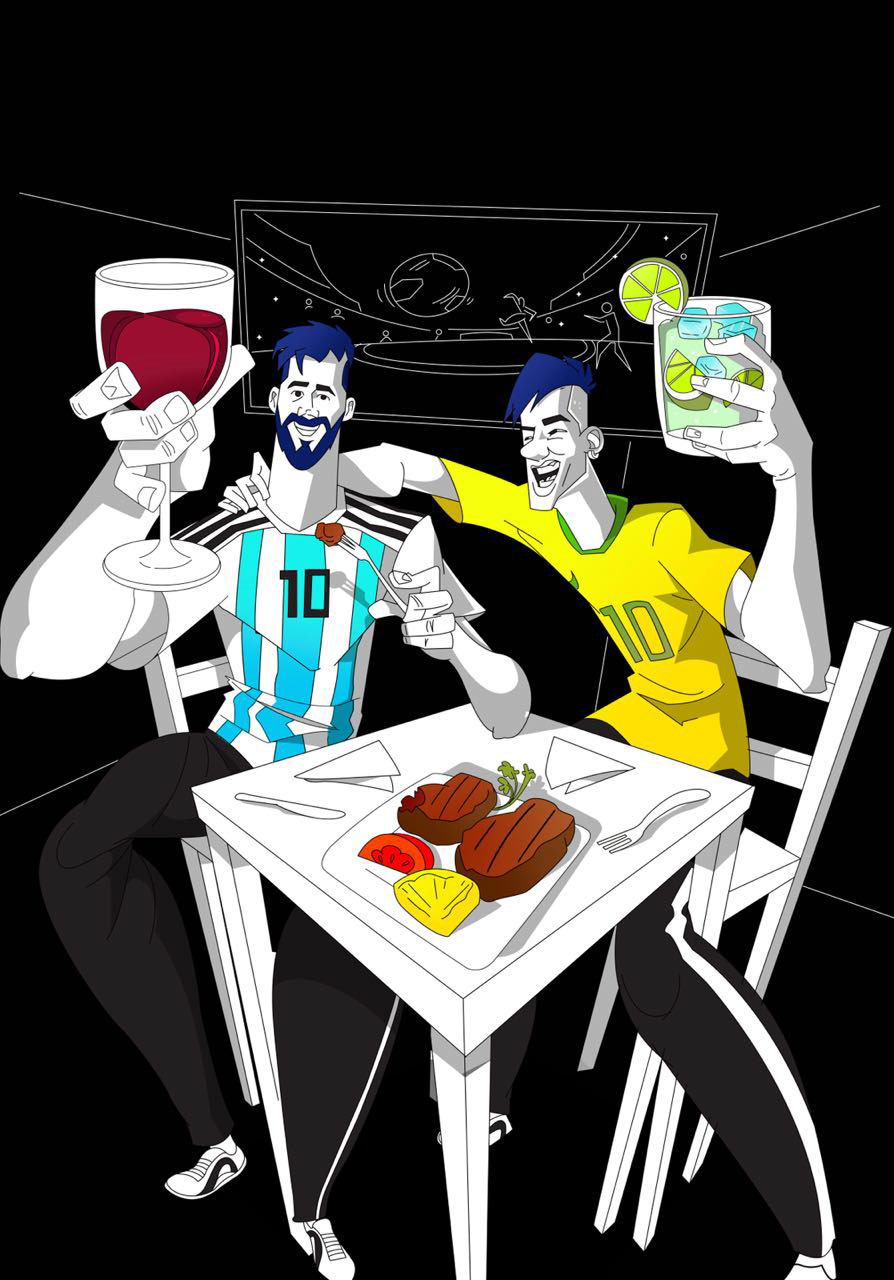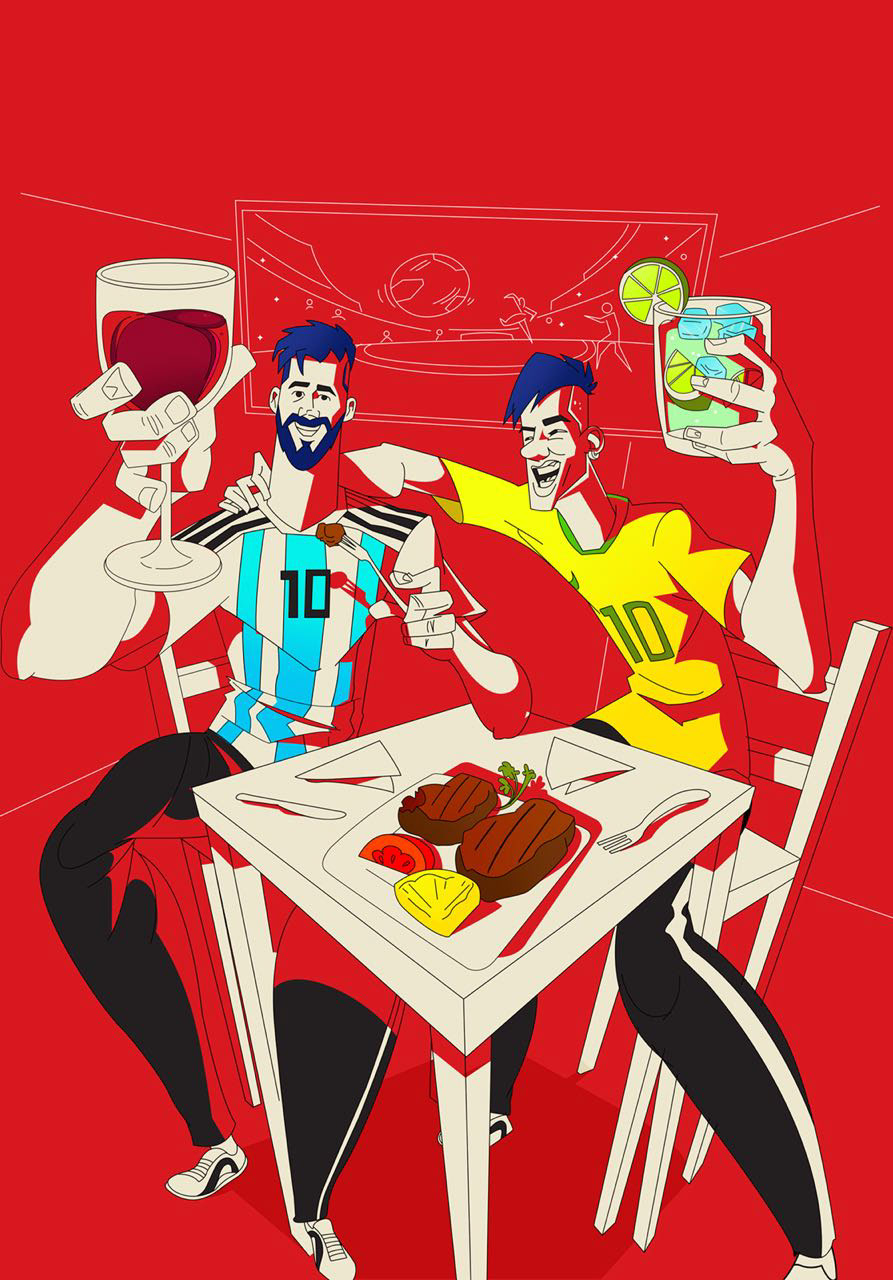 For the first options we decided to explore a simple chromatic taking the colors of the brand: Red and black white as main colors, it was decided that the uniforms always have a full color treatment to give prominence to the teams that would participate in the cup.

We also developed a more inscribed color option in the treatment of the Russian Cartel. Although we liked this idea of treating all the arts with this style, it was not approved and we had to discard it.
At the first stage of the FIFA World Cup, We need concept with the superstar players  so we take Messi, CR7 and Neymar JR  to locate them in moments of action
We could not forget the promotions and the consumption inside the establishment so to promote the wines and caipirinhas we developed an art of seeing the cracks of Messi and Neymar Jr enjoying a good meat in the establishment. As well as to promote the beers we use English and German players.

For the communication of the daily matches we generate some arts in which we show the richness of the world cup, showing the diversity and all sharing the same passion in one place. This was used as a template for the daily matches that would be played live on the restaurant screens.
To everyone's surprise none of the favorite Teams stayed in the final stages, that is why to develop these arts we had to wait for the results. At that time we had to design the new characters and protagonists for the next matches.
This communication was used to move the transmission of the Semifinal and Final of the World Cup
We hope you enjoyed the Fifa World Cup as much as we did. 
Do not forget to show us your love by appreciating this project.