Winners of Cartoon Network and Ánima Estudios Challenge
Inside every drop of rain exist a unique world, wherein a race of tiny beings dwells. Those beings are called BIOH-2. At the moment of hitting the floor, those inhabitants turn into a blue energy and merge with their surroundings.
However our heroes Ram, Pam and Dam are travelers, their souls young and spirits high, and they refuse to be part of the tradition. They jump from drop to drop, searching for a mythical place called the Secret Drop.

What?! That's crazy! In this universe nobody is allowed to leave their natal drop. If you try it, ice Golems Will come looking for you and they will freeze you for all eternity!
During their journey they discover how diverse and wonderful their own species is, how they have evolved in ways unimaginable to the little heroes. Each drop features its own culture, laws and problems that they have to handle and resolve to continue their journey!

RAM PAM DAM

Winning Project of the contest Anima Studio and Cartoon Network 2017. The prize was to create a Teaser/Short of the idea and have it aired on Cartoon Network LA for a month.
Now a days the short is online on the Atomo Network Youtube page.

Project Credits:


Gino Baldeón " Imagino"


Director & Writer



Gustavo Castellanos


Co´Director & Art Director

.
This is the Pilot of 3 min that i have the privilege of Co-Direct with Gino Imagino and make the Art Direction of this world. For this opportunity i could work with the great 

Anima Studio

  of Mexico. Even when original idea of teaser  change in the process like the final BG. We´re very happy with the result and hope one day this could be a complete animation Serie..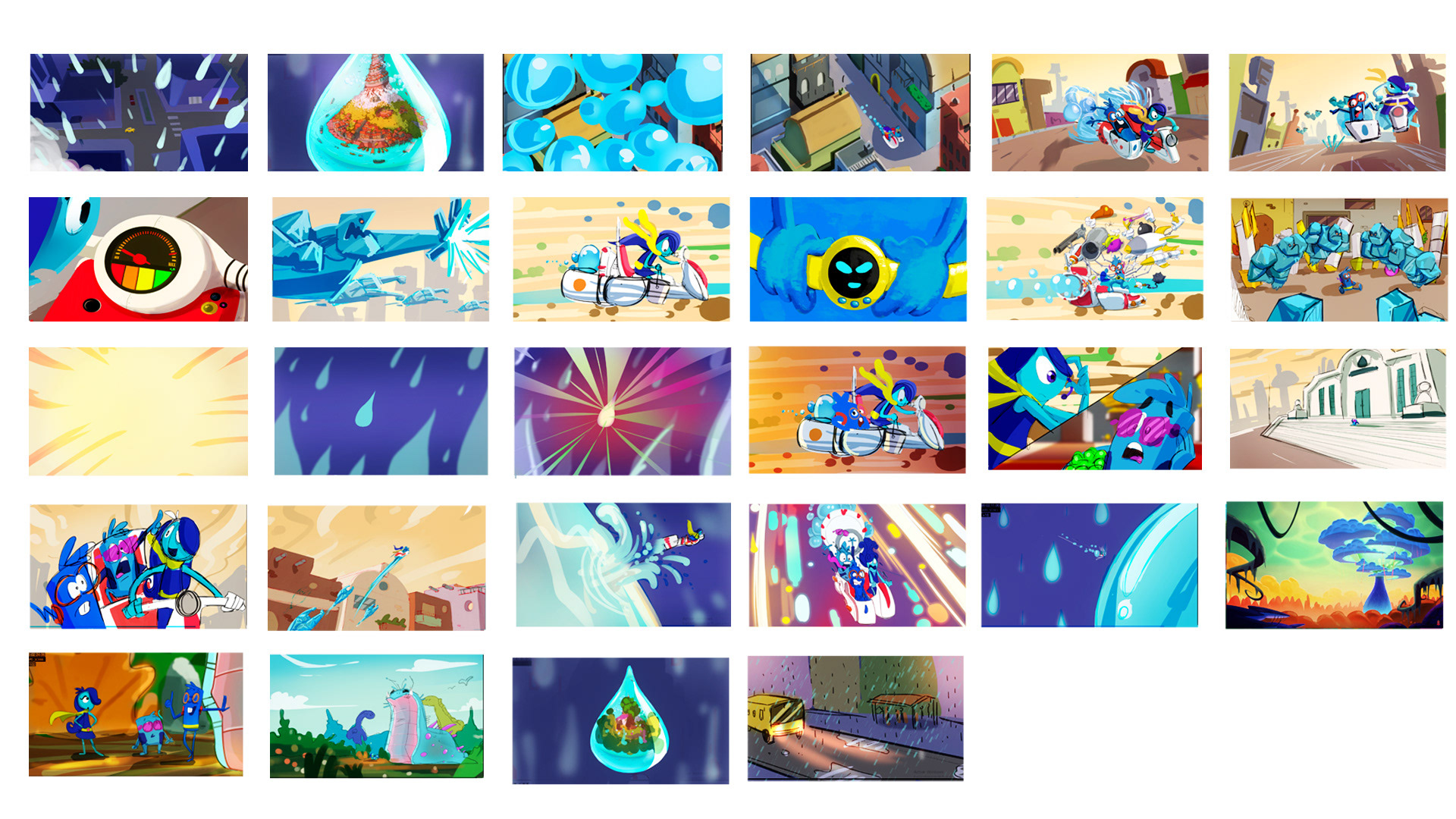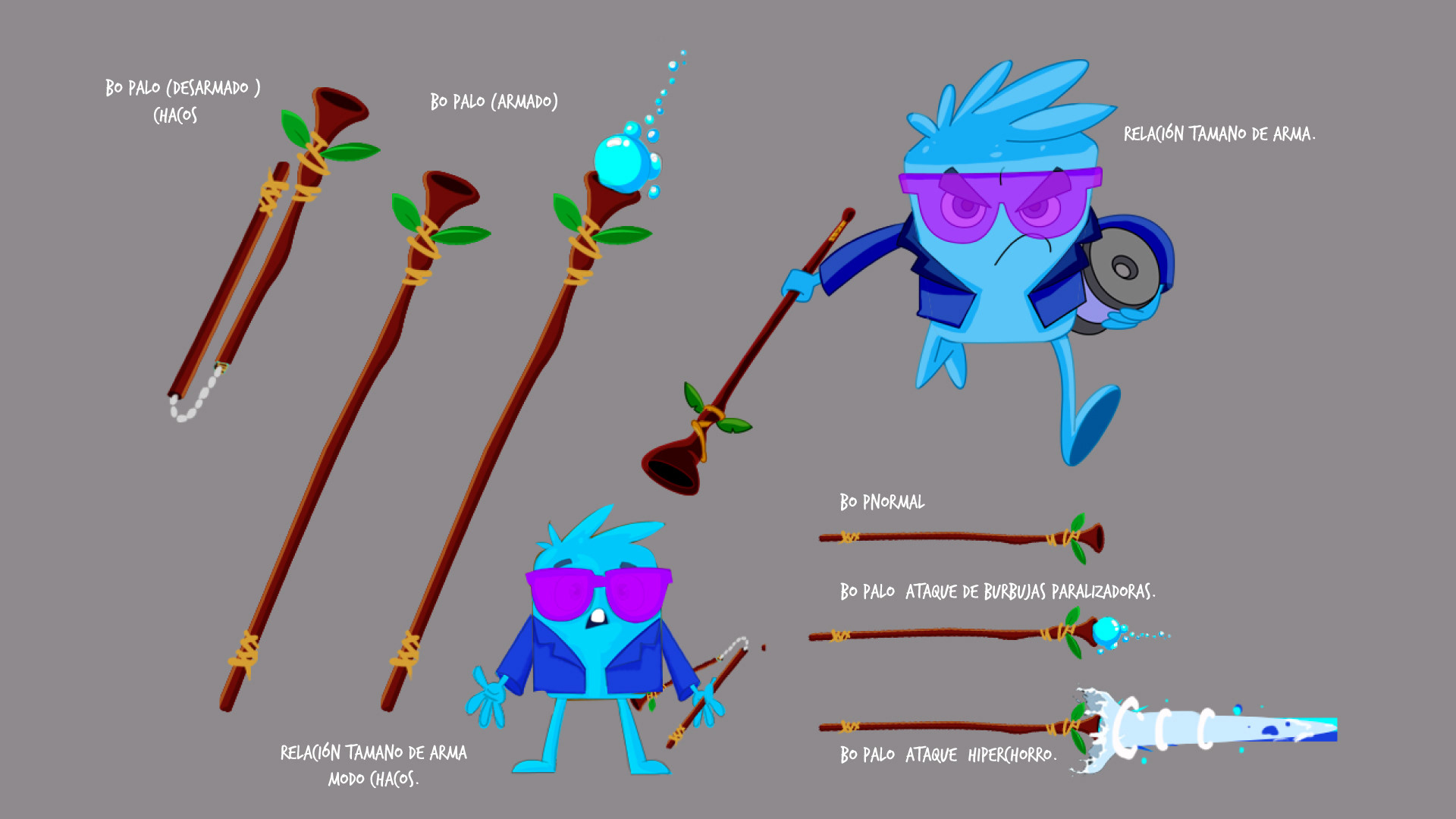 This was the evil character for the pilot that we purpose in the first Storyboard  But Unfortunately his scene was completely deleted 
Early concept of Prehistoric Dinosaur Worm
Some Prop Design we could work together with Anima Studio Artist for the Teaser.
We must to make a Quick How To draw for characters to help Anima Studios Animators to keep the character On Model
.
We could Work  once again with my Friend Miguel Velez "Migerú" Some initial Concept based more in the Pitch Bibble Style and how we want to make the film Mood But  at the end of the process Cartoon Network or Anima decides to Change all the Backgrounds. 
So with that in mind we could work different kind of views of the Stage this was the  Bank o

f Notams the Antagonist that never was. 

Here you can see some of the Lay Outs.
More Lay Outs and  Characters On Model Feedback  we work over the Animatics
Some Character Design Concepts of Action Poses
Ice Golem Scream Sketch By Our Friend and Associate Animator Gustavo Feller.
Lay Out Using the Ice Golem Idea of Precious Sketch.

Finally For the Final Stage of the process we want to make some kind of Poster  for the Teaser Premier at Cartoon Network .
Here are some reactions from people around the World about the Idea and Short Film they made Some Fan Art and we could feel the Love for the Character & the Serie Idea
Fan Arts made by:

Xavier Cuecna, María Mercedes Moreno, Alejandro Vaca, Daniela Zapata, Santiago V Escobar,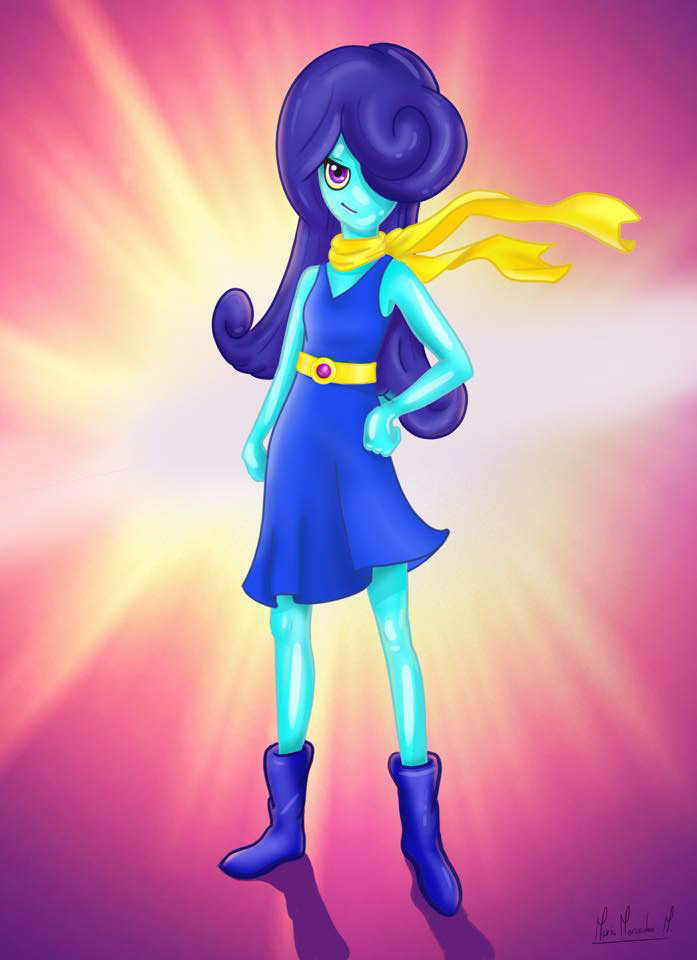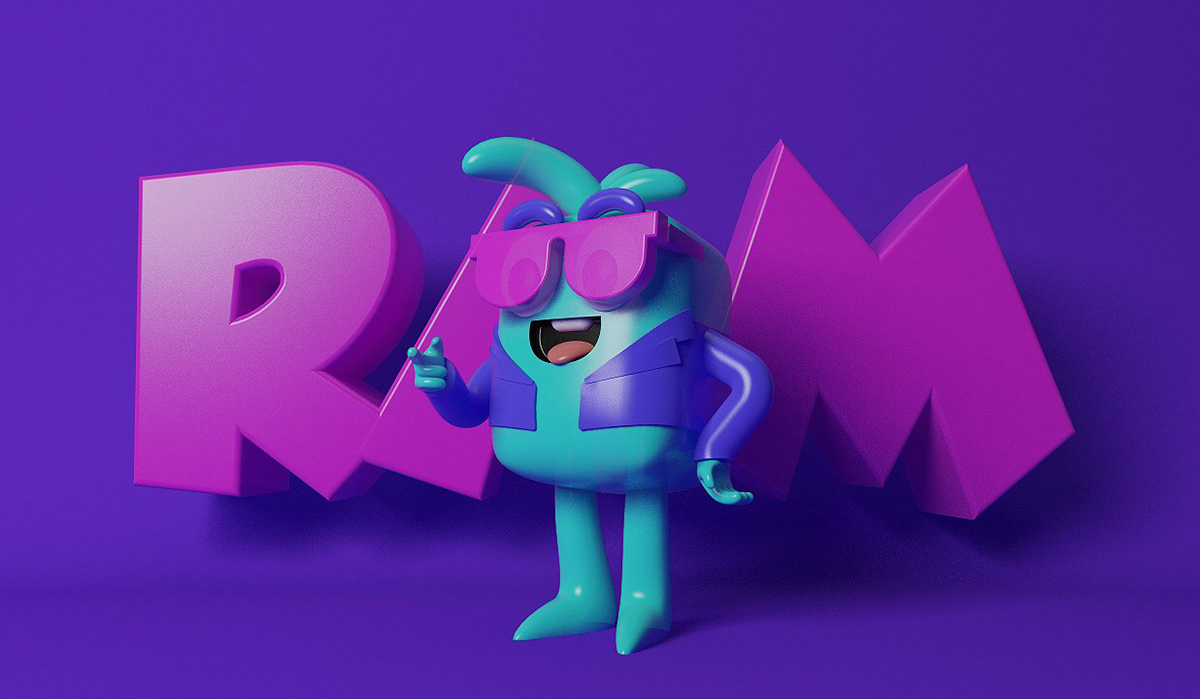 We could feel the love of the people with this Beautiful Fan Arts.