The Ant and the Cigar is a beautiful children's book,  tells us the story of an irresponsible Cigar that learns to value hard work, thanks to the generosity and wisdom of a small ant.
For this book we wanted each illustration of the book to be seen as a fragment of an animated film that is why in this proposal we work color with much more carful and detail in the render. and we leave certain strokes of the brush to give that feeling of concept art. The first step was to explore the style and make a search of the characters that would intervene in the different poems throughout the book.
 Character Design & Color key Serch
To Replicate the same Style one of our Associate Art Directors Xavier Cuenca the color Lead of this project  must to build a pack of brushes  at Photoshop so they can look similar in all the illustrations  and speed the process of production.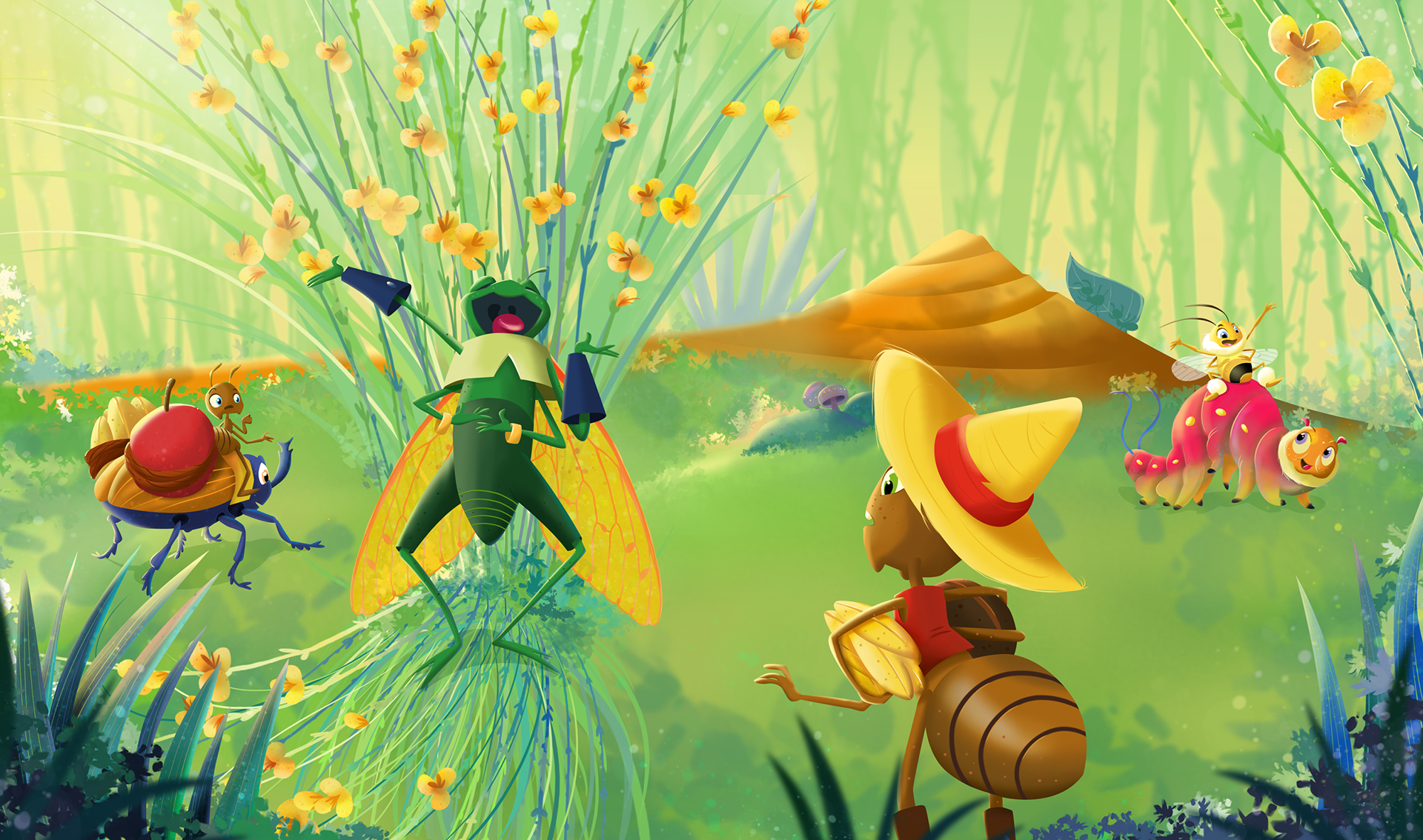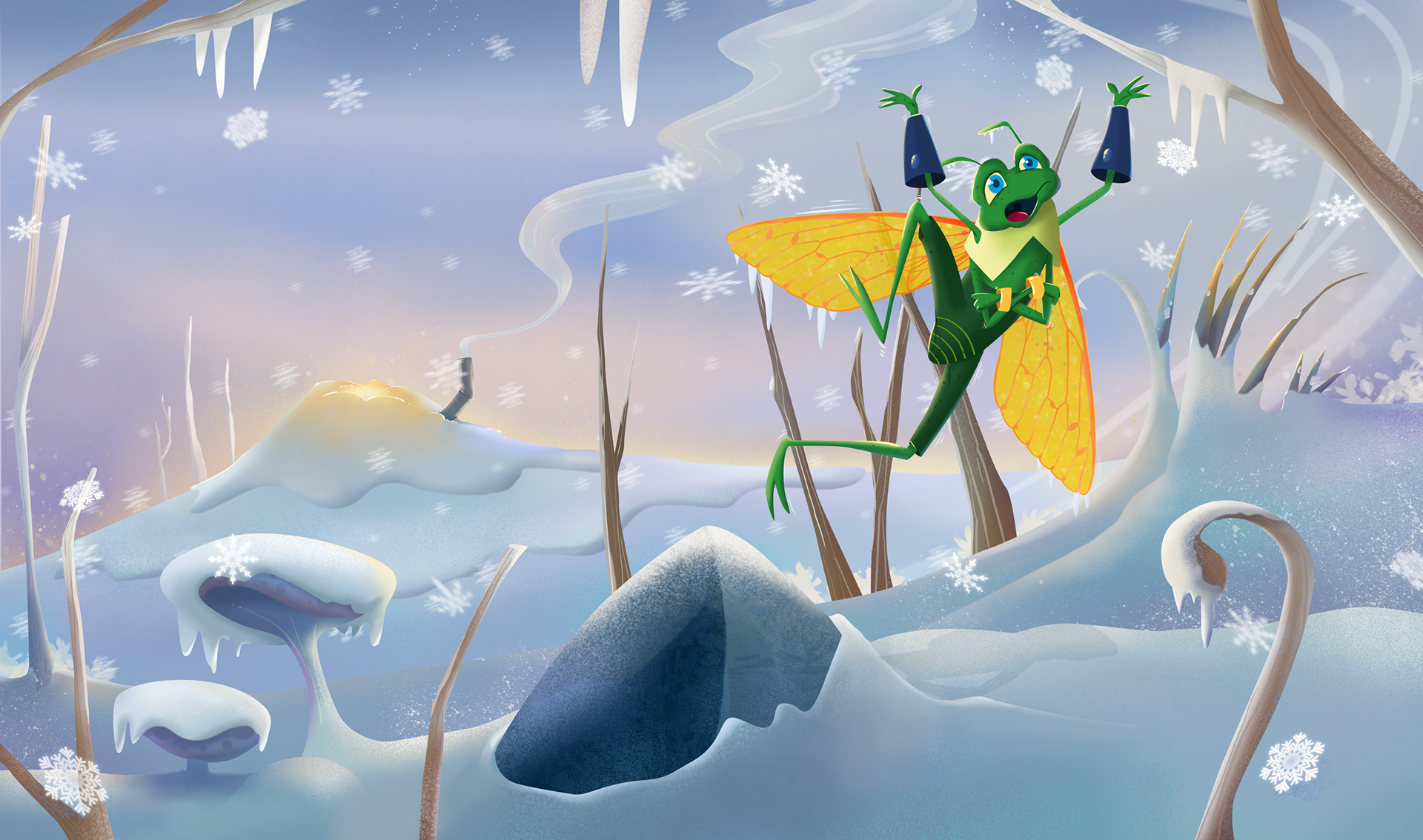 Illustrations made for Andarele Editorial House All Rights Reserved