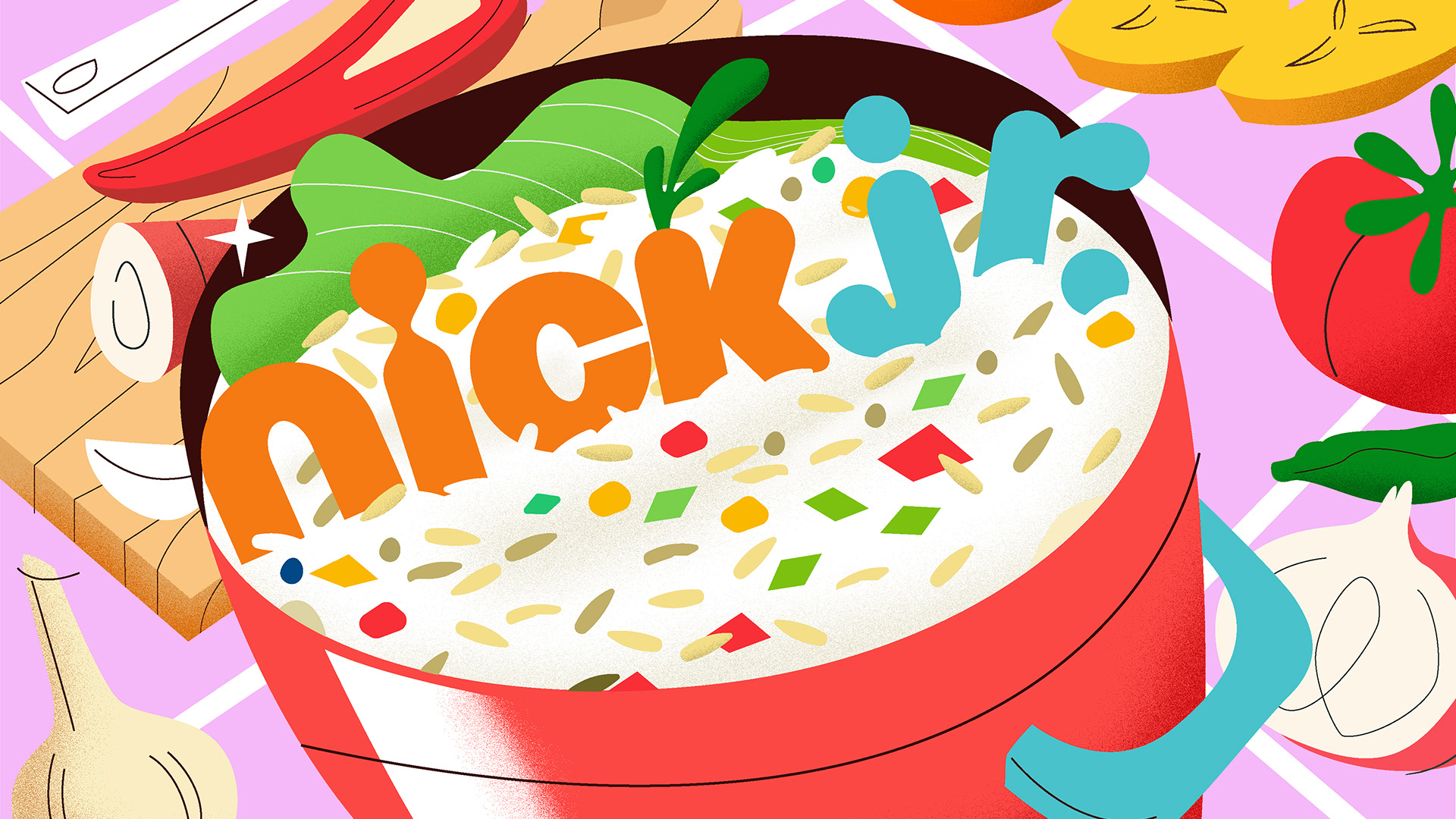 Our friends of Wildthings calls us to work with him for a

NICK JR

 video about Diversity and Inclusion  based on different typical foods of the world having  like and anchor point the Rice present in many of the food of the world.. This video was directed by 2Veinte Studio and Coproduced with Wildthings
We was in Charge of the first Exploration and Reinterpretation of the Nickelodeon Characters based on kids Editorial Style so we start the hole process with one of their iconic character like DORA. 
Directed & Produced by: 2Veinte Studio 
Animation  & Design by: Wildthings
Character Design:  Gustavo Castellanos / Black Studio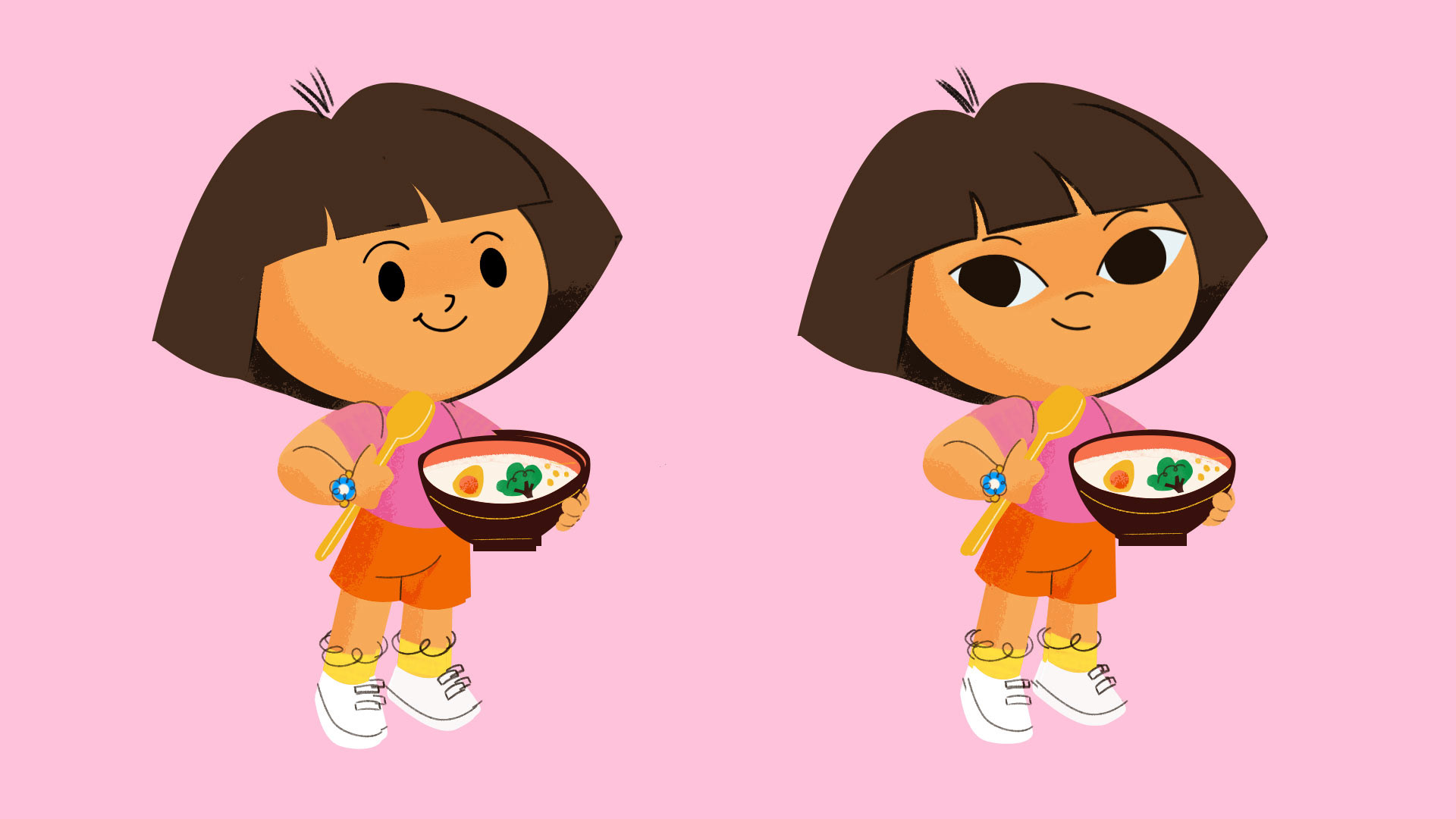 Lay Out concept for the video (Storyboard Stage) VS Final Animation Frame.
Also we develop some concepts for the generic Characters for the video some of this change over the animation process and client feedback but we really like the system of kids we could build based on the same structure. Then we develop some Adults that was required on the script.
Once the character was approved we must to develop the Turn Around  in Vectors for Cut Out so the Animators could use it to bring live to this drawings .

Note: Some of the characters change in the process to final piece  from his original design made by Black studio  for a client requirements or Directors choice..
Some Style frames  of the Characters over the final video made by Wildthings (ARG).