Le Cube Animation Studio  Direct this awesome interactive experience with R/GA Shanghai and Final Frontier. 
"The Road To HBL" experience allowed the user to build a personal story as a Nike's High School Basketball League player. 
210 seconds of animation was produced generating 700 possible combinations of storylines. 
Black was completely happy to could help with one of our favorite studios around the world  with 10 sec of Animation Assistance of this incredible project.
Probably for most uf you 10 Sec was not to much, but for us was a personal challenge to reach and conserve the quality of this awesome Studio, so we give our Best we got,  even when our process was completely different and we didn't use the same softwares,  
We gave the guarantees to Le cube, to comply with the required times and with the expected quality.
We  worked  on  Clean Up (Inking & Color) and in some pencil Adjustments for this Shot and that was our bit of sand for this awesome experience, We just have to say ...
Thanks to Le Cube for the trust.
This was The shot where we can work in Clean Up Assistance of props and Characters . 
The Backgrounds and Final Color Correction was made by Le cube Team , for his Director Cuts.
It all started with a little test of style that I had developed to show that we could achieve the style .
So in the process We decide to make 3 passes for total control so we Ink the line,  clean the Flat Color  and  finally make a shadow pass all in Adobe illustrator to Reach the Style of the Great Odis Art Director of the Project. .
I want to share a  couple  of  image that we really like it of all the color frames active as well as some examples of the passes.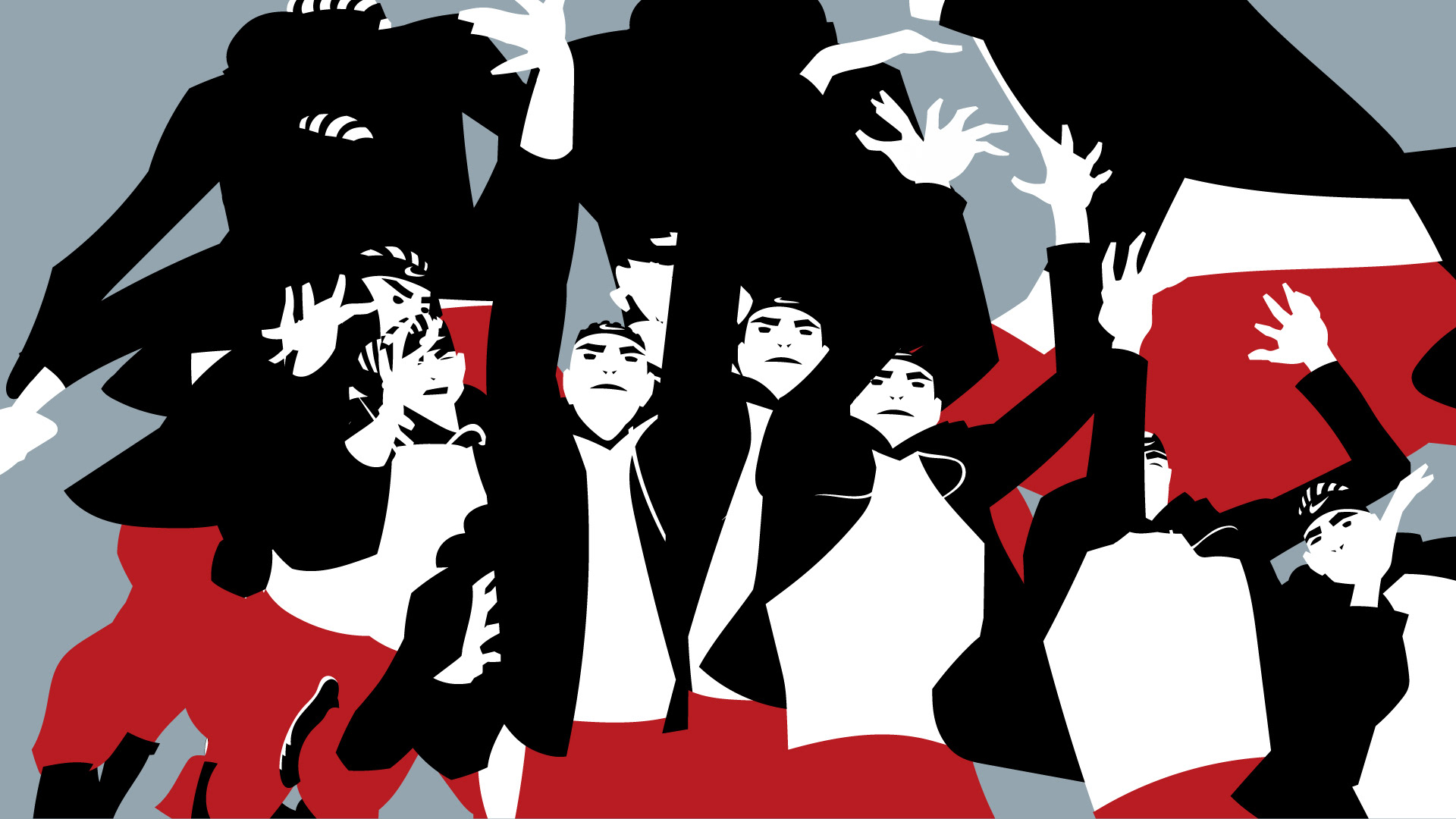 ​​​​​​​
Here are an examples of the composition pass process.