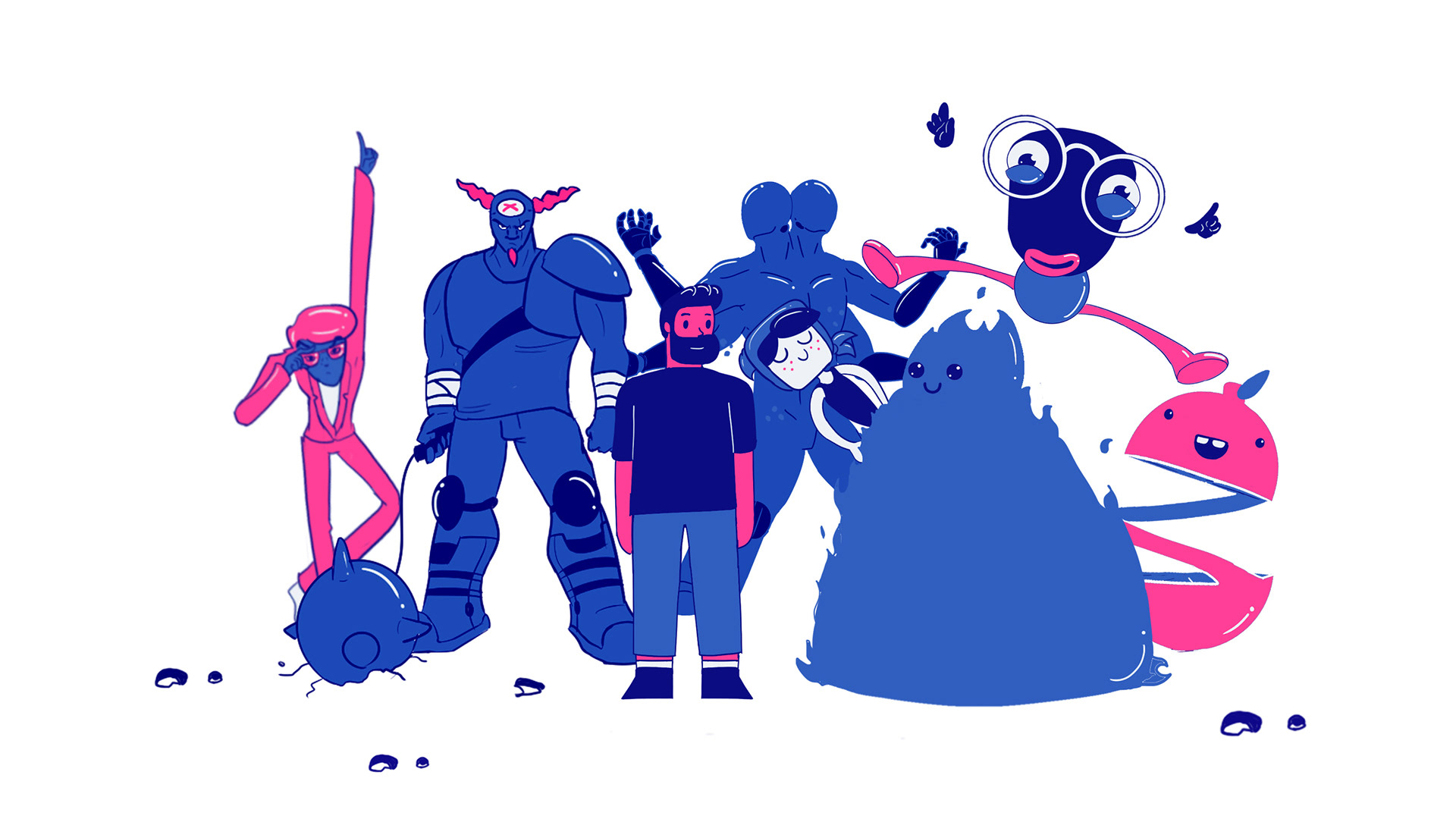 At
Black Studios
we love to meet new Talent and  try and share ideas with  the Future Generations This time  we could meet a really nice animation and Talent  Animator 
Nicolas Paz y Miño
. Who with the respective guide of our Creative Director 
Gustavo Castellanos
could produce this Quick but Nice  Animation piece for the first Motion Design and Animation Festival at Quito Ecuador call
Null
. 
This event was organised by our friends from NON and they give us the chance to be part of the event  participating with this and other additional animated pieces for the event like:  The Manifesto of Null  and the Creative and Art Direction of the Event  Main Titles,  and this 2D Traditional  morph that would be used as an intro to the invited Speakers.
Take some of the characters of our lecturers, synthesise them and transform them from one to another until finally the last one becomes a point that gave way to the assembly of the brand.
First Storyboard : Some Scene was Cut for the Animatic & Pencil Production  to to optimize production times
Style frames  & Color Palette 
 This was some examples of Color  Keys that would be used as reference in the  animation at  Clean up Stage
Clean Up Password : Black Studio / Null2019
Once we finish the Clean Up and the cell animation we pass this to our Friends of NON to Make the final part of the Tittles and the corporate animation of Null logo so the idea was to morph  the final frame of the spot  to the corporate animation of Null Logo. My Friend Mauricio Navas was also in charge of the Sound of this Piece.
 The intro Festival was featured in Motion Mass Channel  at Instagram
Production Black Studios

. 
Director: Gustavo Castellanos              
  Art Director: Gustavo Castellanos   
Animation Director : Nicolas Paz y Miño       
 Storyboard: Nicolas Paz y Miño y Gustavo Castellanos 
Compo & 2D VFX: Paul Hidalgo
Null Digital Animation Logo & Glitch :  NON Studio    
2D Animators: 

Nicolas Paz y Miño       
Clean Up Style frames :  Gustavo Castellanos  & Nicolas Paz y Miño
Sound Design: Groove Music Factory